Keystone Rock Review publishes and promotes thorough, well-written reviews of albums and EPs professionally released by rock artists based in Pennsylvania, present and past.
---
October 22, 2019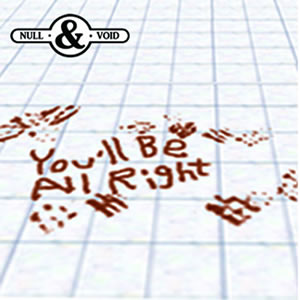 You'll Be All Right is the debut record by the duo Null & Void. This 12 song album combines the lyrics of Jason Peverett with the music and melodies of Chris Nelson.
---
July 9, 2019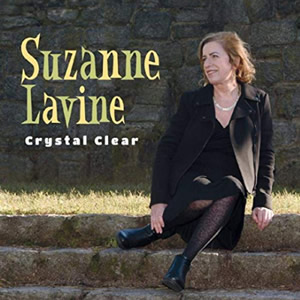 After a long hiatus from the music business, Suzanne Lavine, a Pennsylvania based artist who formally fronted The Vines, has produced and released her 6-song debut EP, Crystal Clear.
Review of Crystal Clear at Modern Rock Review
---
June 5, 2019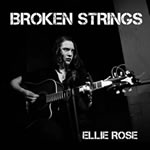 Broken Strings is the debut recording by Wilkes-Barre based singer/songwriter Ellie Rose. The six songs on this EP were all written with a very specific overarching theme in mind, each track represents one of the various stages of grief.
Review of Broken Strings at Modern Rock Review
---
April 25, 2019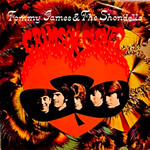 On his sixth album, Tommy James was given their first opportunity to compose and produce independently. The result is Crimson and Clover, a 1969 collection of songs which seamlessly range from teen-oriented power pop to blue-eyed Soul to psychedelic experimentation.
Review of Crimson and Clover at Classic Rock Review
---
April 4, 2019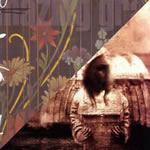 The Badlees long struggle to release their long-anticipated major label follow-up came to a head in 1999 when the group made a brash decision to put the music itself ahead of the label concerns and independently produce and release a wholly separate full-length album.
Double review of Amazing Grace & Up There Down Here
---
March 14, 2018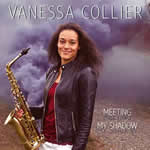 Vanessa Collier combines dynamic, passionate and entertaining performances with an authentic blending of R&B, soul, blues and Gospel on her 2017 sophomore LP, Meeting My Shadow, a work which offers a solid glimpse into her burgeoning talent.
Review of Meeting My Shdow at Roots Rock Review
---
November 7, 2017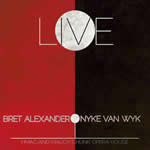 Live HMAC and Mauch Chunk Opera House came about as sort of a happy accident by Bret Alexander & Nyke Van Wyk, as a few 2016 live performances were recorded for other purposes but the resulting works are reinterpreted songs with fresh, new musical arrangements that are performed differently from original versions.
Review of Live HMAC and Mauch Chunk Opera House
---
April 2, 2017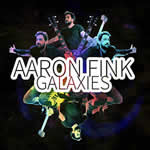 The third solo record by seasoned rock veteran Aaron Fink, Galaxies is a 2017 release which features rich and entertaining tunes presented with much diverse rock n' roll flavoring.
Review of Galaxies at Modern Rock Review
---
March 19, 2017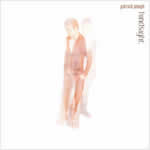 As a composer, performer, multi-instrumentalist, an producer, Patrick Joseph defines the essence of an independent performer. His 2016 release, Hindsight features a mix of new music and re-interpretations of songs from his previous two LPs.
Review of Hindsight at Modern Rock Review
---
February 18, 2017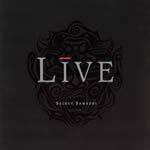 The third overall album by the York-based rock quartet Live, the 1997 release Secret Samadhi is named after a state of Hindu meditation and features a mix of mainstream rock and alternative Avant Garde. This original work draws influence from diverse musical influences from both contemporary and historical rock artists.
Review of Secret Samadhi at Classic Rock Review
---
November 10, 2016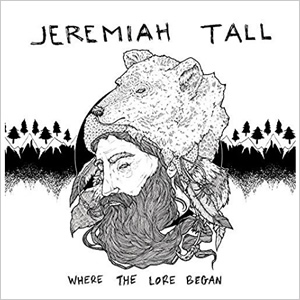 Built on his one man live show, which includes guitar, banjo, mandolin, harmonica and a custom suitcase kick drum, the 2015 LP Where the Lore Began by Jeremiah Tall delivers strong and entertaining songs which make for a pleasant listen.
Review of Where the Lore Began at Roots Rock Review
---
October 27, 2016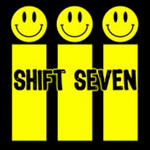 The third release by the Central PA rock trio Shift Seven, the 6-song EP Shift Seven III adds some sonic dimensions to the band's base gritty, boogie-rock sound. The songs here feature rich textures and arrangements and explore more rock sub-genres than previous efforts.
---
September 14, 2016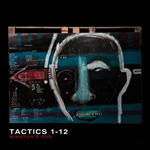 A hard rock band from suburban Philadelphia, Winston's Dog has been playing in one form or another since the late 1990s. On their latest album, Tactics 1-2, the group forges melodic, guitar-driven rock in a richly layered style of alternative with impressionistic lyrics.
Review of Tactics 1-12 at Modern Rock Review
---
July 19, 2016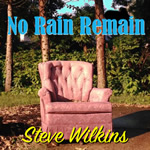 No Rain Remain, the debut EP by Steve Wilkins, contains songs of diverse themes that somehow gel together as a cohesive whole with an underlying statement speaking of the struggle between balancing a responsible life and satisfying a wellspring of creative impulses.
Review of No Rain Remain at Modern Rock Review
---
March 17, 2016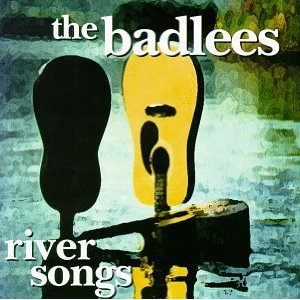 The Badlees independently produced their mid-nineties masterpiece with the roots-rock inspired River Songs. With solid compositions that seamlessly glide from solid rock numbers to folk and Americana classics, this album shows the Pennsylvania-based quintet in top form.
Review of River Songs at Classic Rock Review
---
November 2, 2015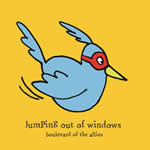 For their second album, Jumping Out of Windows, Pittsburgh based Boulevard of the Allies forges an eclectic mix of styles which range from modern and new wave rock to an array of diverse classic genres like folk, jazz, ska, R&B and funk.
Review of Jumping Out of Windows
---
April 7, 2015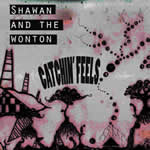 Led by the dynamic vocals of Shawan Rice, the five-song EP Catchin' Feels blends R&B, folk, jazz, blues, and just the slightest bit rock n' roll to forge an original musical experience by Shawan and the Wonton.
---
September 24, 2014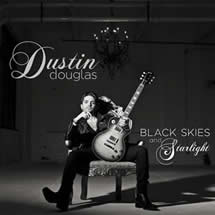 Dustin Douglas recorded his debut album, Black Skies and Starlight over the past two years, while he was an active member of the Badlees. With a mix of big guitars, pop-laced hooks and an alternative rock attitude, Douglas blends a diverse array of influenced to make a formidable record.
Review of Black Skies and Starlight at Modern Rock Review
---
May 5, 2014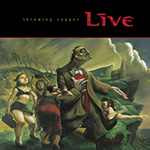 Live reached an early peak with their 1994 sophomore album Throwing Copper. With dynamic and dramatic songs laced by lyrical ambiguity and thought-provoking themes, the Pennsylvania group composed a cohesive and memorable record which captured the post-grunge sound of the middle nineties.
Review of Throwing Copper at Classic Rock Review
---
October 31, 2013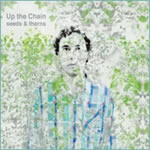 Seeds and Chains is an engaging new album by Philadelphia area folk artist Up the Chain. Led by frontman and creator Reed Kendall, the album employs some of the most talented musicians in the Philly area for this entertaining and rewarding musical journey.
---
October 15, 2013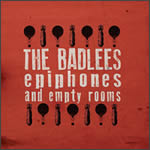 With their latest release, Epiphones and Empty Rooms, The Badlees have fully embraced the "two states" of their group. In fact, they have taken this concept to the extreme with a double album made of two discs which are intentionally distinct from each other.
Review of Epiphones and Empty Rooms at Modern Rock Review
---
July 5, 2013
Aside from being an accomplished blues guitarist, Tommy Conwell was keenly tuned into his audience and gave them his all at every live show. Rumble was his first major label record with his band The Young Rumblers and it did a fair job of capturing a bit of the live energy.
Review of Rumble at Classic Rock Review
---
April 16, 2013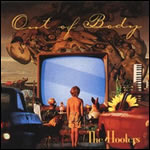 Out of Body was the fifth studio album by The Hooters, released in 1993, and would be the last before the band's decade and a half hiatus from recording. As with all Hooters albums, the original material was mainly composed by the team of Eric Bazilian and Rob Hyman.
Review of Out of Body at Classic Rock Review
---
October 13, 2012
After two years of extensive touring in support of their first major label success, Nervous Night, the Philadelphia based group The Hooters returned to the studio to record One Way Home. Unlike its predecessor, this album was heavily folk and Americana influenced.
Review of One Way Home at Classic Rock Review
---
May 14, 2012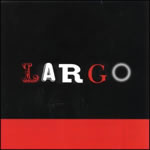 Originally planned to be The Hooters sixth studio album, Largo became a much larger and more complex project which became a a quasi-concept album and involved top-notch talent from across the rock spectrum in both musical styles and musical eras.
---
May 6, 2012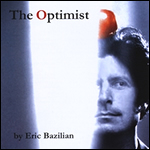 Although it was the dawn of his fourth decade of professionally performing, writing, recording, and producing, The Optimist was the debut solo effort by Eric Bazilian in 2000. This indy release is a pleasing assortment of well-crafted hard rock songs with a definite edge.
---
May 1, 2012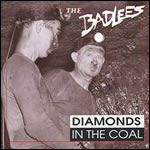 At a time when many in the rock world were in the process of re-imaging from the slick 80's hair band to the grungy 90s alternative, a young Pennsylvania band called The Badlees was forging their own path with a sound called "roots rock" with their first full length album.
Review of Diamonds in the Coal at Classic Rock Review
---
January 21, 2012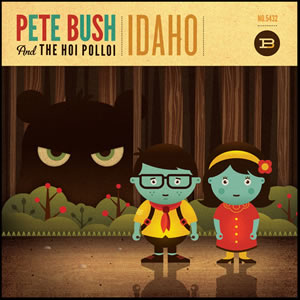 Pittsburgh's Pete Bush got his start playing guitar in a hard rock band in the late 1990′s before making the radical transformation to stand-up bass. He next moved up to front man when he formed Pete Bush & the Hoi Polloi, which released their debut Idaho in May 2012, adding some nice sonic additions to the base live sound of the trio.
Older Album Reviews