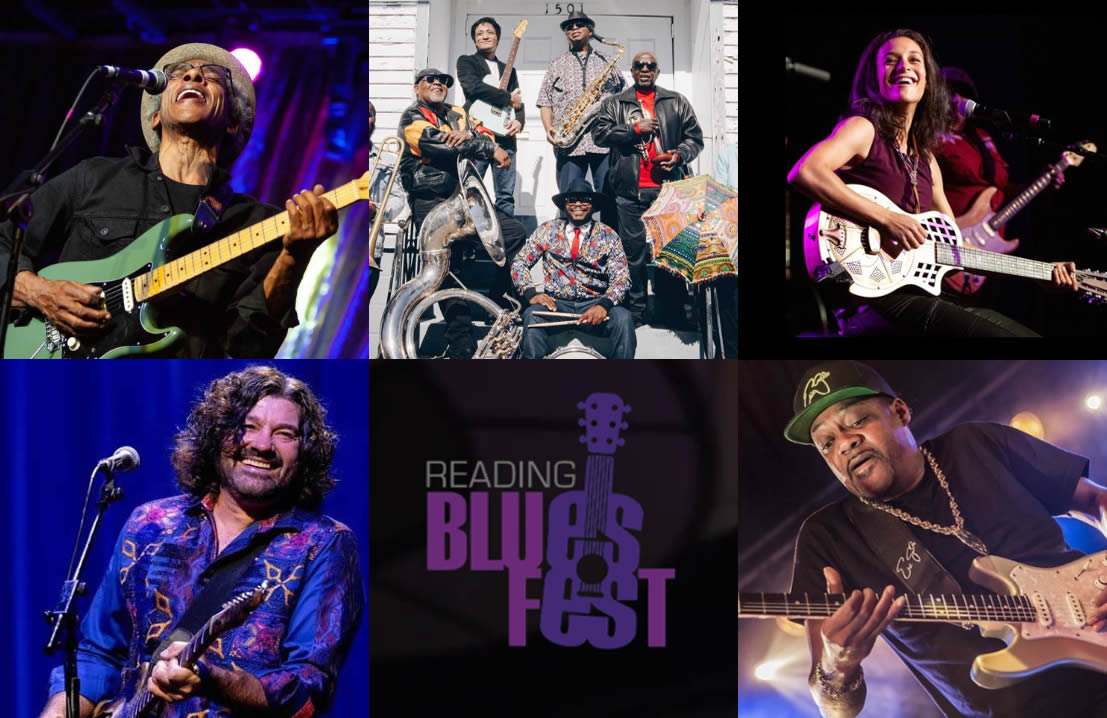 The Reading Blues Festival returns for it's fifth installment on the weekend of November 17th-20th, 2022. I had the pleasure of speaking to Mr. John Ernesto once again. Ernesto is the festival general manager and talent coordinator of Berks Arts, which also includes the Berks Jazz Festival, which has been celebrated for over three decades.
Started in 2017, and held ever year since with the exception of the pandemic year of 2020, the Reading Blues Fest keeps the blues alive in Reading, PA by putting on a weekend filled with talented artists. This years' lineup kicked off with Clarence Spady & The Electric City Band with The Berks Horns on Thursday night (November 17th). Centered at the Doubletree by Hilton in downtown Reading, the weekend continued with Blues lunches, dinners, featured concerts and after-parties featuring artists like Tab Benoit and The Dirty Dozen Brass, Sugar Ray Rayford, Vanessa Collier, Eric Gales, Dawn Tyler Watson, Dave Keller Trio, The Blood Brothers and more.
At this year's festival, I had the pleasure of talking with a few of those individuals and gathered some interesting facts on their journey with the blues. Everyone I spoke with is a veteran when it comes to the blues festivals, some traveling all over the world, and all have agreed that this was one of the best festivals for various reasons.
Robby and Diane from Clarks Summit, PA had been to various blues festivals but this is their first time coming to Reading, drawn here to see Tab Bonoit perform. They stated that the fact everything was in one place made it ideal and they loved the musical variety, stating that they'll definitely be back again next year. For Brian and Sandy Boyer of Michigan, it was their second time here. They loved the line up and the fact that you get to see all the headliners without picking and choosing where to go. Ana Saltzman from Connecticut stated that she started her blues venture over 30 years ago with Pocono Blues Festival and she has also been on blues cruises. However, Reading is one of her favorites because of being located in the same hotel where she can stay and having a variety of artists and musical styles.
So, as it stands, if you've never experienced the Reading Blues Festival you should consider coming next year as you really won't be disappointed as more and more are coming from all over to bring their love of the blues to us.
"Life isn't just about what you do it's about the love you put into it"