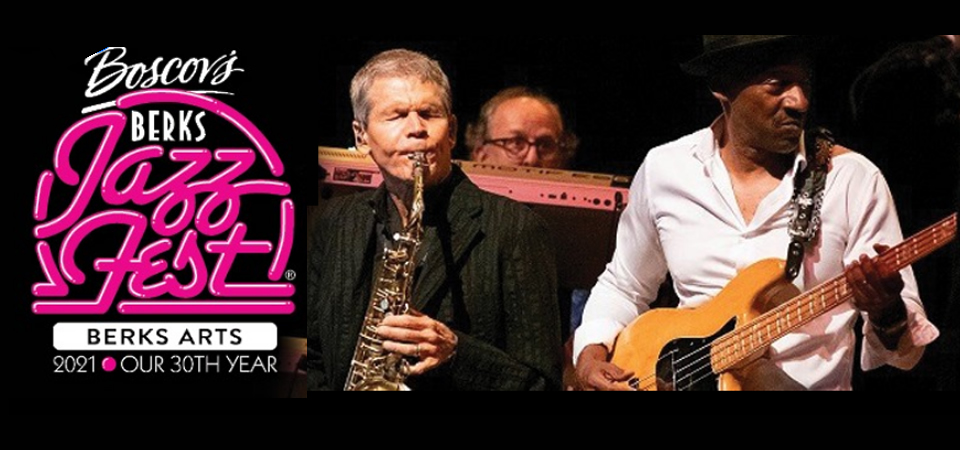 The Berks Jazz Fest is celebrating its 30th anniversary in 2021. How is it that this festival is still going strong? Well, I interviewed  Mr. John Ernesto, the General Manager of the festival to find out.  He told me  that it takes a variety of music and talent to keep the festival alive.  John has been in the forefront of the  Berks County Jazz Festival for all these years and I wanted to know the depth of the actual preparations that go into something like this.
Last year's festival was scheduled to be held in April 2020. However, with  COVID-19 dictating the closing of all public places and events there was no show. Ernesto states that it was not the best of situations as ticket sales were at an all time record high, but there was no choice and about 1/3 of the people requested a refund and it was very challenging.
Now, as we are starting over, it seems to be that everything will be ok for this year's festival.  Mr. Ernesto is very hopeful  as he has worked tirelessly for the fans to bring us a great show.  A very humble man, he gave credit to the sponsors for being so loyal throughout the pandemic.
Some of the performers from last year have also been able to reschedule for this year however some could not for various reasons.
Attendance should be good with approximately 25,000 people expected so the hope is to just move on with the show and look towards a long future of great shows.
When I asked John Ernesto what would you like for the public to know that they may not know , he said that they started working on the lineup for this year in June 2019. He also said that people sometimes don't realize the wide range of artists that are included in the festival.  There is actually a very diverse range of bands from blues to gospel and big band in addition to the traditional jazz offerings.  Music lovers should be able to find something to satisfy their ears, just check out this impressive list of artists.
All in all this is a great time and music lovers can expect a great time.
"The music in our hearts become music to our soul. Never let anyone take away your song"
~
30th Annual Berks Jazz Fest
August 13-22, 2021
Berks Jazz Fest website
Berks Jazz Fest on Facebook
---