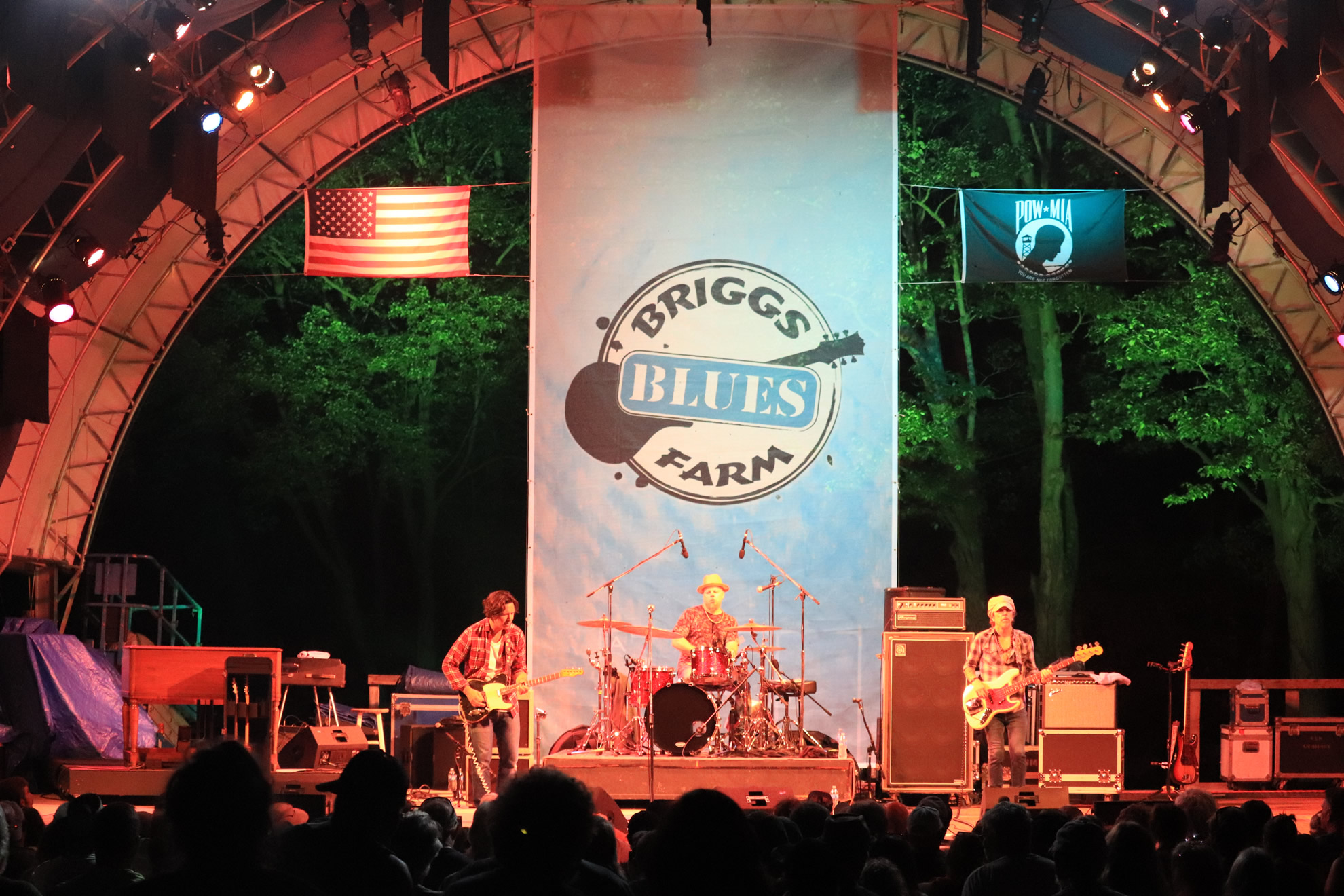 Well, another year down in the books for the Briggs Farm Blues Festival, the "best weekend of the year", and let me say it was just that. The weather was beautiful and the music was phenomenal. 25 years is such a great milestone for the Briggs family who started this festival on their family farm in 1998.
The lineup was fantastic as the artists they booked were simply world class and the crowd, as always, got out of their chairs to dance and mingle. Blues fans from all over and of all ages lined the stage spanning to the cornfields with everyone enjoying the sounds.
I had the honor of interviewing Veronica Lewis, who relayed that the fans during the pandemic have shown her so much love and support especially in the time during that was tough for a lot of people as well as the music industry. She was quite excited when she was asked to perform at the festival as Briggs Farm has an outstanding reputation in the blues world.
There were other amazing acts there as well that brought the audience to their feet. Nikki Hill, had the crowd dancing as did the up-and-coming and energetic Memphis blues band Southern Avenue. And who can forget the incredible Davy Knowles, who was the Friday headliner or Saturday's headliner the Kenny Wayne Sheppard Band, who closed out this year's festival strongly while also celebrating a 25th anniversary – the classic 1997 album Trouble Is….
Congratulations to the Briggs family for 25 years of family oriented fun. We hope that you will continue this incredible success so that our future generations can learn to appreciate blues music and all that it is meant to be.
"The blues music is not just music it's a feeling, one that inspires love and appreciation for everyone and every moment in our lives…"