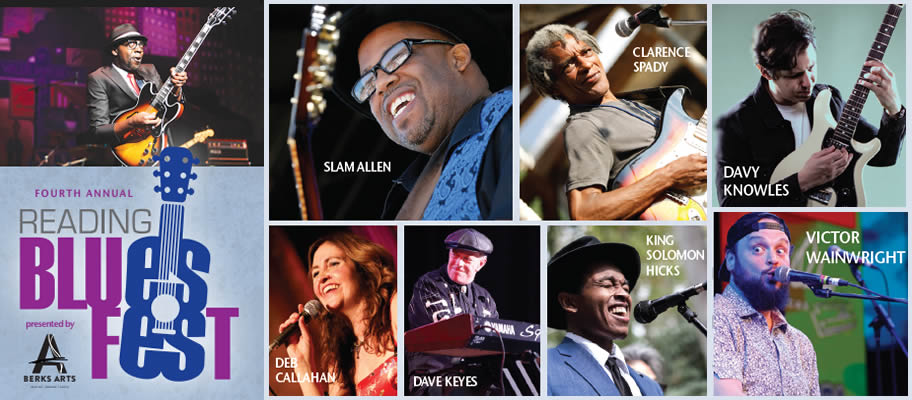 After a year's absence to to COVID-19, the Reading Blues Festival returns for it's fourth installment on the weekend of November 19th-21st, 2021. I had the pleasure of speaking to Mr. John Ernesto once again. Ernesto is the festival general manager and talent coordinator of Berks Arts and the last time we spoke in August, we talked about the Reading Jazz Festival, which celebrated its 30th anniversary this year.
This time, our conversation was about the changes to the 2021 Reading Blues Festival as compared to the previous events in 2017, 2018 and 2019. Ernesto, explained that this year they decided to do things a little differently in offering expanded ticket packages as well as tickets for individual events. He said that he decided to do this in response to fan feedback from previous events. For example, they are now offering limited all-inclusive packages which include tickets to all shows with VIP seating, hotel accommodations at the DoubleTree in Reading (the main venue for the festival), along with various meals throughout the weekend. Ernesto explained that they tried to make it as efficient as they could for the most dedicated blues fans but there definitely are options for everyone. Another new thing is that there won't be a midnight jam. Instead, there will be After Hour parties in all the common places.
Plenty of music is in store for the blues fan so I hope to see you all there!
"Music eases the stress of everyday life embrace your genre style"