On November 9, 2019, the rock/blues power trio Dustin Douglas & the Electric Gentlemen performed a special tribute show to the late guitar legend Stevie Ray Vaughn. The latest 'Maggie's Corner' looks back at the show that took place at the F.M. Kirby Center Chandelier Lobby in Wilkes-Barre, PA.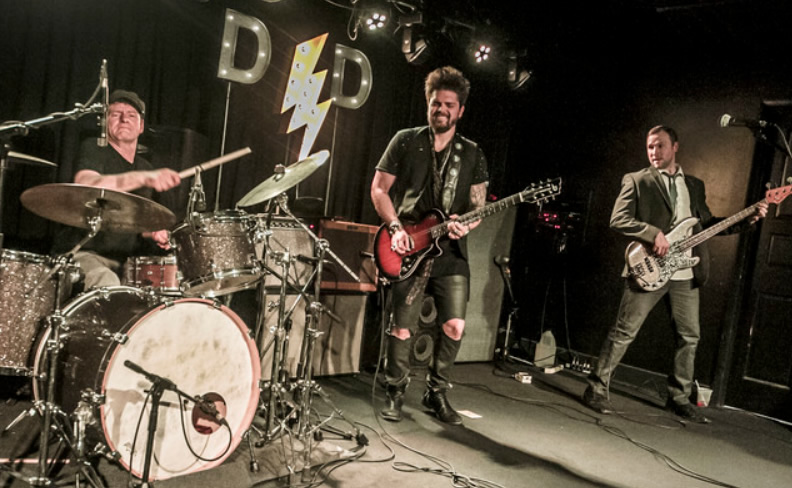 Wow what a great performance by these talented musicians! I didn't expect anything less as these men always show up to give us a great evening. Lead vocalist/guitarist Dustin Douglas Drevitch, bassist Matt Gabriel and drummer Tommy Smallcomb were right on point at this November show.
The group started off with their original music to get the party going, the first set was solely dedicated to them, which did not disappoint. The Kirby was packed to capacity with fans for both Dustin Douglas & the Electric Gentleman and/or Stevie Ray Vaughn. If there were those who never heard the group perform, they got their money's worth as they played with passion and with ease showing their love of what they do. The audience was enticed, they danced on the sidelines as well as in their seats. The first set lasted for about an hour and a half until they took their first and only break of the evening.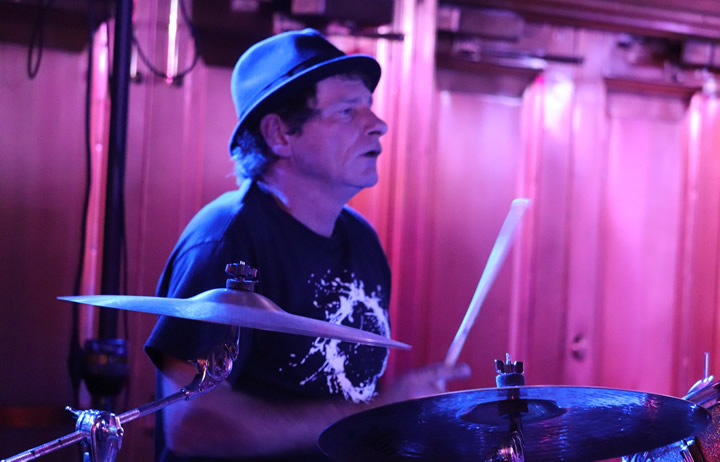 The second set was dedicated to Stevie Ray Vaughn showcasing the exact same set he did 30 years ago when the F.M. Kirby center was just 3 years old. The story behind how they were able to pull this off was an interesting one. Dustin researched the performance for quite a while until he found everything he needed to do this without any issues. Once they got the play list, they then practiced the songs until they got it just right. Some of the songs that they played were hits like "The House is a Rockin'", "Tightrope", and "Crossfire", just to name a few. Everything that they played was done exactly as Vaughn had performed it, meaning that the songs were also done in the same exact order.
I had the pleasure of talking with my friend Dustin about why he had done this particular
show. He replied that had done this before at B.B. King's in New York before it closed. The idea was brought to them by a producer and so he states "they keep on doing it cause it keeps getting better and better, the more they do it and the people like it". In my opinion I believe they love it.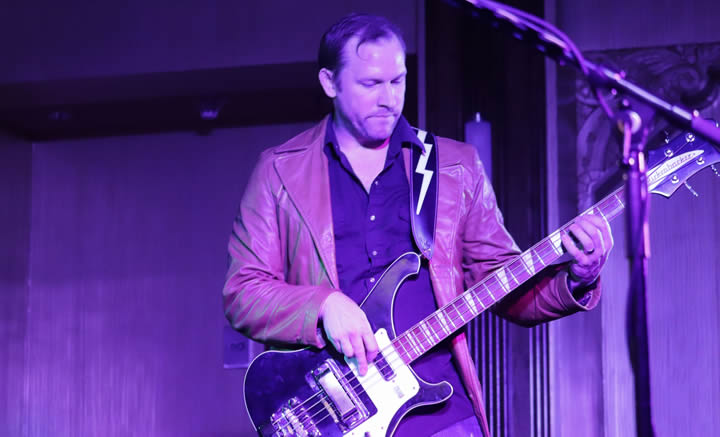 I also asked him about an upcoming show that they are scheduled to perform at the River Street Jazz Cafe located in Wilkes Barre. They will be doing a Jimmi Hendrix / Santana show. Mystery Frye will also be there playing the Santana set as they were one of the bands that DDEG performed with in Austin, Pa called The Dam Show. Dustin stated that they will be learning new songs for this particular show. I believe it will be a great show.
As I ended my talk with Dustin, I asked him what we could expect in the upcoming months
and he stated that there would be about 6-8 more shows and they are currently working on an
album that will be released some time in 2020.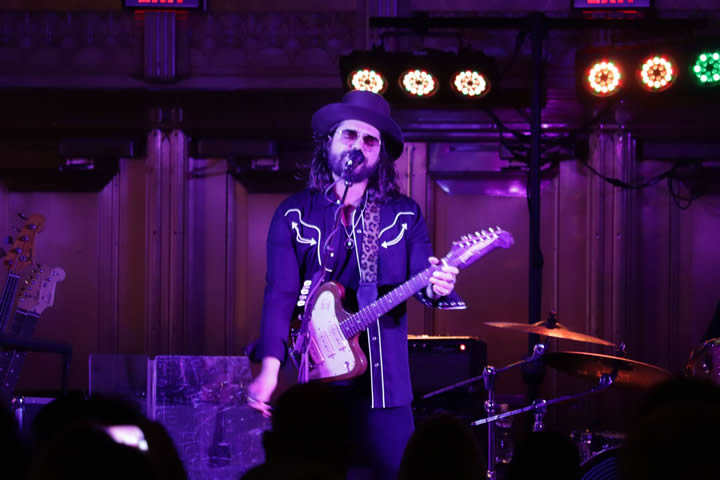 So as you can see this local group is doing a phenomenal job in their growth as musicians,
I for one am one of their biggest fans and can not wait for their next show in Wilkes Barre and of course their new album. If you haven't heard these guys play yet, you really need to come out to see them, You'll be happy you did.
All musicians in their song are speakers to our souls"
~
Dustin Douglas and the Electric Gentlemen online






Dustin Douglas and the Electric Gentlemen website
Buy Blues 1
Album review of Break It Down