Thirty plus years ago, in 1981, the Maryland based band, KIX came to Sunbury, PA for the first time. At that time "The Dirty Boys of the Underground" played at the legendary Market Street movie theater, The Strand. Since then, the rock band has adopted this area as their own, performing from 2012-2015 the classic tunes from their seven studio albums – KIX (1981), Cool Kids, Midnite Dynamite (1985), the platinum selling Blow My Fuse (1988), Hot Wire (1991), Show Business (1995) and Rock Your Face Off (2014).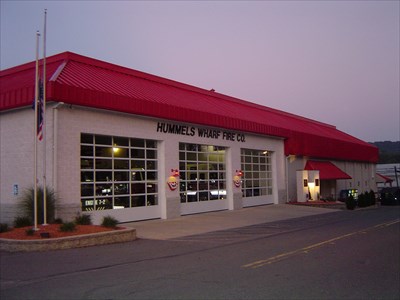 Fisher Promotions of Northumberland PA has once again booked KIX to play with a show on Saturday, March 24, 2018 at The Hummels Wharf Fire Company in Hummels Wharf, PA. Doors open at 6:00 for a 7:00 show time, with eighties national recording artist Teeze/Roughhouse and Sunbury's v opening for KIX.
KIX features vocalist Steve Whiteman, guitarists Ronnie "10/10" Younkins and Brian "Damage" Forsythe, bassist/vocalist Mark Schenker and drummer/vocalist Jimmy "Chocolate" Chalfant.
Tickets for the Hummels Wharf show are $35.00 and can be purchased by calling Fisher Promotions at 570-847-1946 or by visititing The Wharf, any Surplus Outlet (Northumberland, Berwick or Montgomery), K&S Music (Paxinos) or BrownPaperTicket.com. During the show, two guitars will be autographed by the entire KIX band and raffled off.
~
Kix Online
Kix website
Buy Rock Your Face Off