The 18th annual Light of Day Winterfest takes place January 10th through 15th to raise funds combating Parkinson's Disease. Based in Asbury Park, NJ (but held in many locations including New York City and Philadelphia), this year's festival will feature over 150 acts, including Gary U.S. Bonds, Greg Kihn, The Verve Pipe, Willie Nile, Lee Roy Parnell, The Douhboys and Jeffrey Gaines
A highlight of the event will be a multi-act jam known as "Bob's Birthday Bash" in honor music industry veteran and co-founder of the Light of Day Foundation, Bob Benjamin. Tickets for ALL shows during and additional information for Light of Day Winterfest can be found at LightOfDay.org.
Below are some of the artists who performed at the Philadelphia in 2017.
Eric Bazilian
Wayne, PA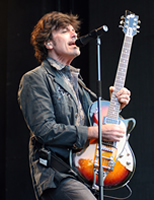 Best known as co-founder, guitarist and vocalist for The Hooters, Bazlilian has also had a very successful career as a solo artist and composer for other artists such as Joan Osbourne and Ricky Martin. 2017 is his first time participating in Winterfest, although Bazilian did tour with Light of Day Europe in Novewmber and December
Eric Bazilian online



Eric Bazilian website
Buy A Very Dull Boy (2015 album)
---
Jeffrey Gaines
Harrisburg, PA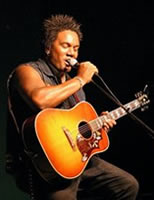 Another alum from the from Light of Day Europe, Jeffrey Gaines, has earned his reputation as a captivating performer through his multi-decade career. Through that career, Gaines has released several solo studio albums along with a live CD/DVD and is expected to have a new record out in early 2017.
Jeffrey Gaines online
---
Ben Arnold
Philadelphia, PA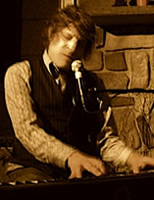 Ben Arnold performs shows both solo and with his live band, US Rails. His sound, at differing times, been compared to acts as diverse as John Hiatt, Randy Newman, and Bruce Springsteen while his musical style incorporates elements of Motown, Stax, and The Sound of Philadelphia.
Ben Arnold online




Ben Arnold website
Buy Lost Keys (2016 album)
---
Willie Nile
Buffalo, NY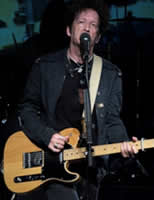 Singer/songwriter Willie Nile is a critically acclaimed artist who has been producing music for over three decades. His folk-rock approach perfectly straddles the line between delicate folk and strong rock n' roll.
Willie Nile online




Willie Nile website
Buy World War Willie (2016 album)
---
Mutlu
Philadelphia, PA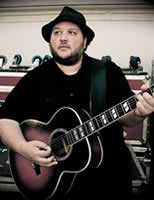 Mutlu Onaral incorporates R&B and the fundamentals of old school soul music into his original singer/songwriter style. With much local success in the Philadelphia area, Mutlu has had the opportunity to collaborate and tour with some headlining acts.
Mutlu online




Mutlu website
Buy Hypnotize (2015 album)
---
Dawg Whistle
Asbury Park, NJ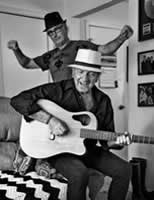 Dawg Whistle is made up of of Vini "Maddog" Lopez, the original drummer in Bruce Springsteen's E Street Band, along with veteran blue-eyed soul artist Paul Whistler. Together, they perform and advance the Jersey Shore sound to audiences well beyond New Jersey.
whistlerpaul@yahoo.com
Dawg Whistle online
---
Lisa Bouchelle
Trenton, NJ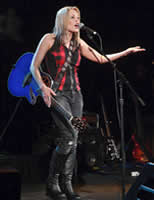 Lisa Bouchelle has gained fame with her series of duets and music placed in movies and on television. She is also the host of the top-rated TV show Rock Star Kitchen, which is seen twice weekly on The Comcast Network from Philadelphia down to Virginia.
Lisa Bouchelle online




Lisa Bouchelle website
Buy Lipstick Tomboy (2016 EP)
---
Light of Day online