The latest version of Maggie's Corner looks at the 2nd Annual Reading Blues Fest, which was held November 16-18, 2018.
The Double Tree Hotel was home to the 2018 Reading Blues Festival for the second year in a row with talents from all over. Starting right in on the second evening, I enjoyed many amazing acts, from Blind Boy Paxton, Ronnie Baker Brooks, Tommy Castro and the Pain Killers and Tinsley Ellis.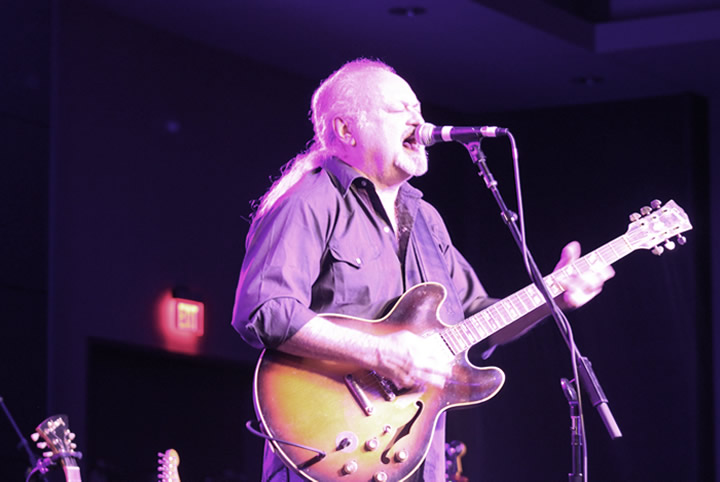 And then there was my grand finale of the Blues Jam with Vanessa Collier, featuring Ronnie Baker Brooks jamming the night away with Brooks on the Harmonica and Vanessa on the saxophone. Each artist brought their style to the table with flair going back and forth as in a friendly instrumental fight showing their skills and talent with ease. As I sat and watched, there was a silence, the audience content in enjoying the performance. It was Vanessa's birthday that evening making it much more special for herself and the fans, knowing we got to spend a special day with a special person.
As I looked around while in the main ballroom area, down by the stage I noticed a crowd of people maybe a few years older than myself dancing near the stage with their partners, I imagined that hopefully it would be my spouse and me in years to come. It certainly brought a smile to my face as I am sure it did to others knowing that this could bring such joy.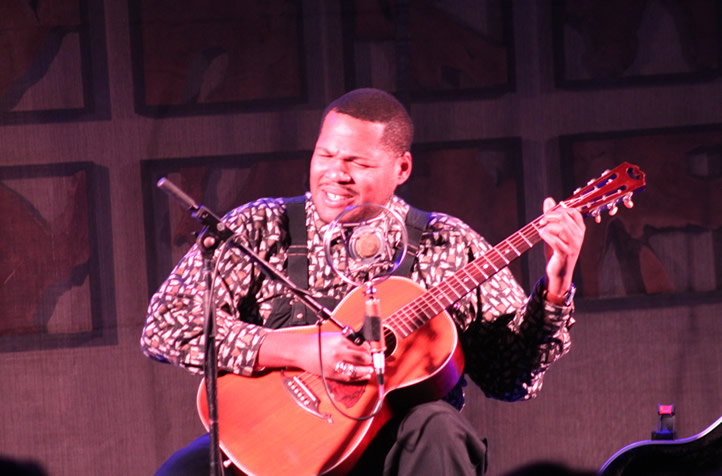 Blind Boy Paxton is like a young BB King with his story telling and his type of music. Each song tells a story and lets your imagination take over. He gave this audience the history of the banjo, while playing intently, strumming it and tapping his feet to the rhythm. The harmonica, another instrument he played with finesse, was my favorite. As he played he actually made it sing like a magical voice in the night. Other instruments he played included the fiddle and the key board. Blind Boy Paxton is such a sweet soul, very soft spoken and very compassionate. During our interview with him, most of the answers were very straight forward and right to the point. I asked him if he would ever sign up with a record label. He said that he never will as he feels it would take away from the fun of it. He loves his music and states it would just ruin it, explaining he wants to keep it fun. When asked if he wanted to let his fans know anything that they might not know about him his answer was, "They already know all there is to know as I keep it real" . Upon ending we hugged and said our good byes, what a free-spirited individual he is.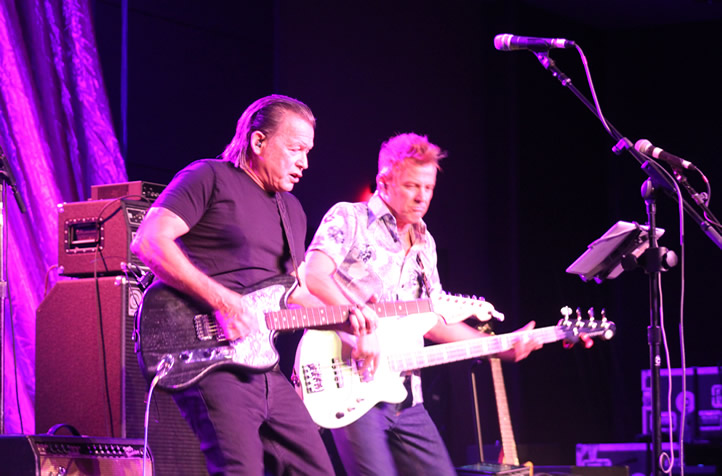 Tommy Castro and the Pain Killers were also pretty amazing. They had such a bluesish rock to them that they just made you want to get up and dance. Their song "Ride' was just one example, It made you feel like you were riding on a cloud with your eyes closed. The music was very enticing to the audience, this was a band that is a force to be reckoned with.
All wrapped up and in closing, the Reading Blues Festival is one to experience. It leaves you with a hunger for more of the same, hopefully this will catch on and enable more individuals to see what this type of music can do for the soul.
~