The day is Saturday and the performer is Victor Wainright. Wow what a difference a year can make. This 2019 Grammy award winning performer has been watching his health and dropped an amazing amount of weight, he looks great. What's the connection you ask, well the singer songwriter, when asked performs about 150-200 days per year. They pick the dates carefully so that he can incorporate his healthy lifestyle into the mix as his health is his number one priority. The amount of time on the road to get to his destination does not mean that they are performing, so they don't want to wear themselves out. Mr Wainright also says that he plans ahead for all of this in order to make things run smoothly.
Victor has a different style of blues it's like swag. He opened for BB king in Daytona
Florida and he tells of this story about how BB king taught him some things that night, so he wrote a song about BB King's guitar which was titled "Lucille".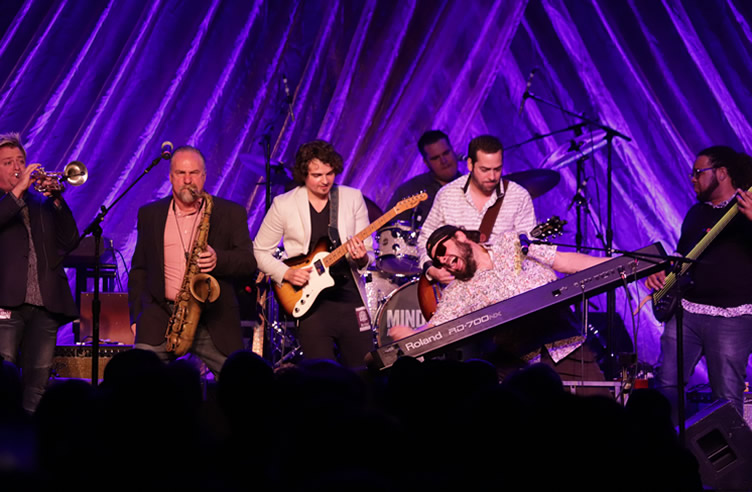 When asked about the distance he travels for his shows his answer simply put is wherever the people will bring them. He has traveled to Europe this year and says he will travel all over the world if that's where life takes him.
As stated above Victor has won the 2019 Grammy award winning for his Album Victor Wainwright and the Train. He plans to continue the same for his new album coming up in 2020, myself, I think he has it in the bag so to speak.
There it is folks, this performer can definitely rock it out with his swag style of blues, his voice and and the band as a whole, have such passion and talent that there will definitely be a hunger to hear this amazing group perform for years to come.
Never let your love for the blues fade, it can speak to your soul"
~