by Chyvonne M. Rhoads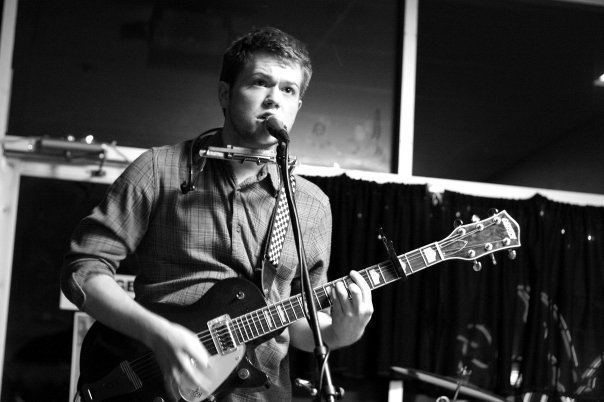 A few short weeks ago, I had the privilege of seeing one of the most poetically soulful artists I've experienced in all of my twenty-one years. Jordan Hull, a singer/songwriter, took the stage with Ron Gallo, a member of Philadelphia's Toy Soldiers, as the final act of the night.
The show was held at Johnny Brenda's, a restaurant/venue located in the Northern Liberties section of Philadelphia, widely known for its diverse culture, music, and culinary scenes. The venue, which was located on the second floor of the establishment, boasted one and a half bars filled with great selection local craft beers (and even a few choice hard ciders, for gluten free folks like myself). The ambiance of the stage area was simply spectacular, adorned with a reflective retro backdrop, disco balls, and all the colorful lighting one's heart could desire. It truly embodied all aspects live music at its finest, especially for a venue of its size.
Ron Gallo started off the set with "By the Light of the Moon" (written and originally performed by Hull), and soon coaxed Hull onstage to finish the number. The two were quite playful throughout the night, which created a much more intimate, interactive atmosphere for their performance. As the night progressed I (as well as the audience) became transfixed by Hull's inherent soulfulness conveyed in every syllable he uttered. His rhythmic and lyrical understanding of music transcended everything you'd expect from someone at the ripe age of 22.
I highly recommend checking these two gentlemen out, but most importantly, Jordan Hull. I've purchased his album and I would suggest it to anyone who is looking for a timeless addition to his or her musical library.
You can pick up a digital copy of his album Jordan Hull at: www.cdbaby.com/cd/jordanhull