This year Saturday was the only day I could attend the festival, however it was an exciting day
filled with amazing performers. The first group I was able to see was Rob Paparozzi and the Ed Palermo Big Band. Well let me just say it was a fantastic start to my day. The band performed Paul Butterfield songs from the Electric Flag Album as well as some Smoky Robinson covers. The band performed a ballad titled "When you Don't Realize", which was a special treat and one that I really made a connection with.
The band featured a variety of instruments, but the section I was amazed with was the horn section, there were 4 saxophones, 3 trumpets and two trombones and one really great blues band. It just added a sweet sound that blended well with the others. They will be one to watch for again as the audience seemed to enjoy the music.
Other performers were Victor Wainright, which I covered extensively in this earlier article. He was having so much fun performing for his fans that he even tipped his keyboard without missing a note –  how good is that?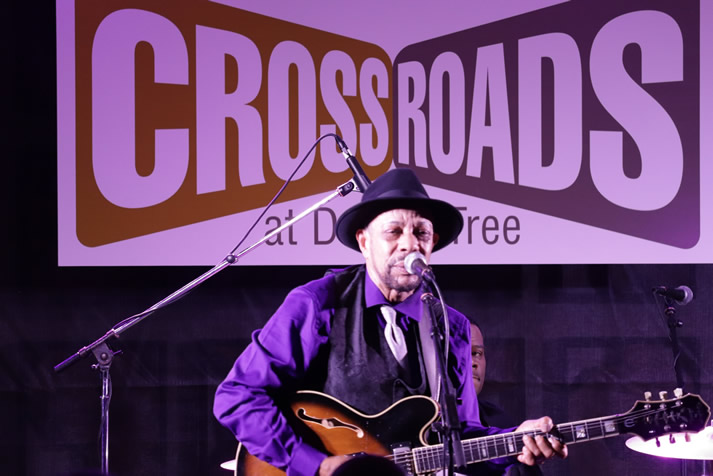 John Primer and the Real Deal Band was also another performer there. The room was packed and it was standing room only by the time we arrived to watch. The band plays American Chicago Blues mixed with electric blues, which takes you to the very core of the blues in it's own way. You could really get lost in the music as you sit there and dance and sway in your chairs. They really drew in the crowd.
Mandi Abair and the Boneshakers along with the Berks Horns was new to me. She packs a powerful set of lungs as she plays the saxophone with ease. She has a few different genres from rock to jazz and even pop. Her style is unique and her voice is also amazing. I was able to meet her for just a moment and let me just say, she is a very personable individual which is another positive aspect.  You know she is all about her fans.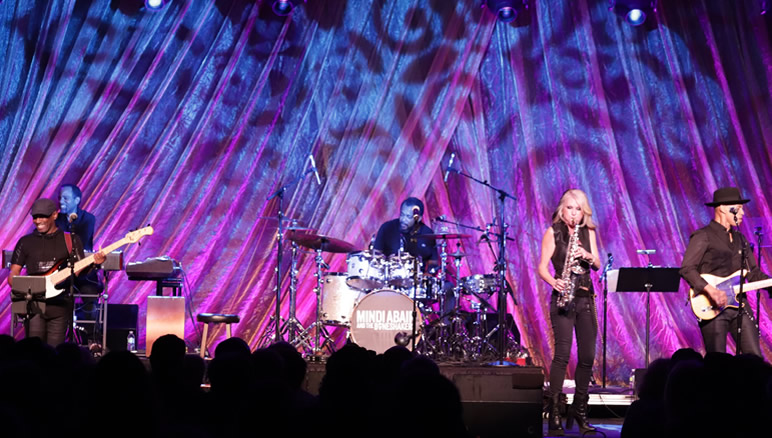 John Primer was the ending show of the evening with the Jam session, however by that time this lady was too tired to carry on. I'm sure the show was excellent though as they were one of the finest sets earlier in the day.
Now as I come to the end of this article, I just want to say that Mr John Ernesto and his group of organizers did an amazing job with the artists they chose. He was correct in saying that this year had a variety of sounds involved, but it was a great mix. There was a little bit of everything for everyone. It will be interesting to see who will be there in 2020 as every year it just gets better and better. Hope to see you all there next year.
"Sing to the tunes of the blues and let your soul be one with it's inspiriting song"