Hi friends. It's been a while since I've written. It seems like forever since we were able to enjoy live music, however on Friday May 14th we were treated to a post-pandemic concert featuring one of my favorite groups, Dustin Douglas and the Electric Gentleman.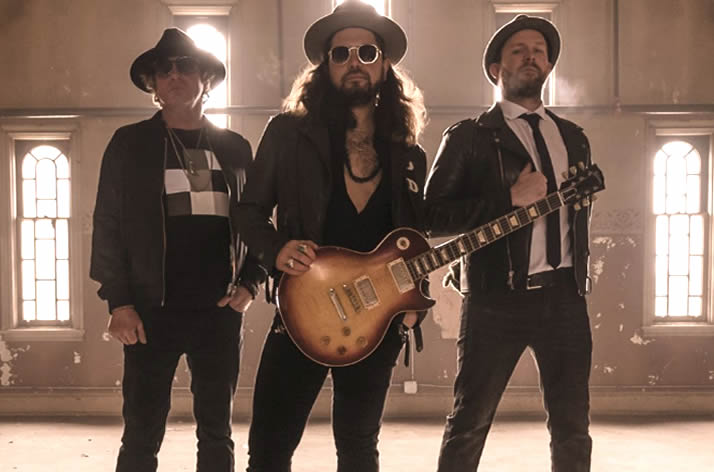 The venue was the Nescopeck Fire Company in Nescopeck, PA and the sponsor was the Briggs family who run the annual Briggs Farm Blues Festival right in the same area. The night was beautiful and the atmosphere was awesome, with a choice to sit indoors or outdoors, and the amount of people that came to support was overwhelming. Food was served to benefit the fire department and Conyngham Brewery was on site for the beer enthusiasts. And if concert memorabilia is your thing, there was plenty to choose from as Dustin Douglas had t-shirts, hats and such with Briggs Farm having some items to choose from as well.
To start the night off, the band Low Hanging Fruit opened up for the Electric Gentlemen and the audience enjoyed what they heard and were captivated by the energy. They played a mixture of genres, so there was a little something for everyone.
At 8:00 pm Dustin Douglas and the Electric Gentleman made their way on stage and, let me just say, wow! They put on an amazing performance and everyone in attendance was enjoying it as well, engrossed in the energy that Dustin, bassist Matt "the Dane" Gabriel and drummer Tommy Smallcomb had going on. There were familiar faces in the crowd as most were regular Briggs Farm attendees who enjoy the blues genre.
As vocalist/guitarist, Dustin adds flair to his music by adding a twist to their classic rock style. The trio's latest single, "Broken" which they performed that night, came out in April of this year and finely showcases their style. It is a song that was produced by award winning director Jonathan Edwards and filmed at the Irene Temple Theatre in Wilkes-Barre, PA, Dustin's hometown.
All in all it was a good time to be had by everyone who attended and my first post pandemic concert certainly was the best choice by far. Dustin Douglas and the Electric Gentleman certainly do not disappoint.
Maggie Rose🌹
Every day is a new day, make it count. Dance in the rain and share your dreams…
~
Dustin Douglas and the Electric Gentlemen online






Dustin Douglas and the Electric Gentlemen website
---
Briggs Farm online
Briggs Farm Concerts
88 Old Berwick Hwy
Nescopeck, PA 18635
570-379-3342
​briggsfarmblues@gmail.com
---