Northumberland, PA is home to a state of the art multi-media center anchored by a studio with a classic design. 8 Days a Week (8DAWs) is owned and operated by Paul Smith, a top notch musician and engineer who was previously a member of The Badlees and co-founder of Saturation Acres Recording studio.
The physical studio originated as Susquehanna Sound and was founded by studio technician and engineer Bob Spangler, who wanted to build a professional studio in his home area of Central Pennsylvania to compete with studios in more metro areas. Spangler bought studio design plans from the Walters-Storyk design company, who had most famously designed Electric Ladyland studios in New York City for Jimi Hendrix in 1968. He built the original live room and control room at Susquehanna Sound (which persist today at 8DAWs) with a classic 1970s design including double glass air lock between rooms and isolated rooms for capturing sound.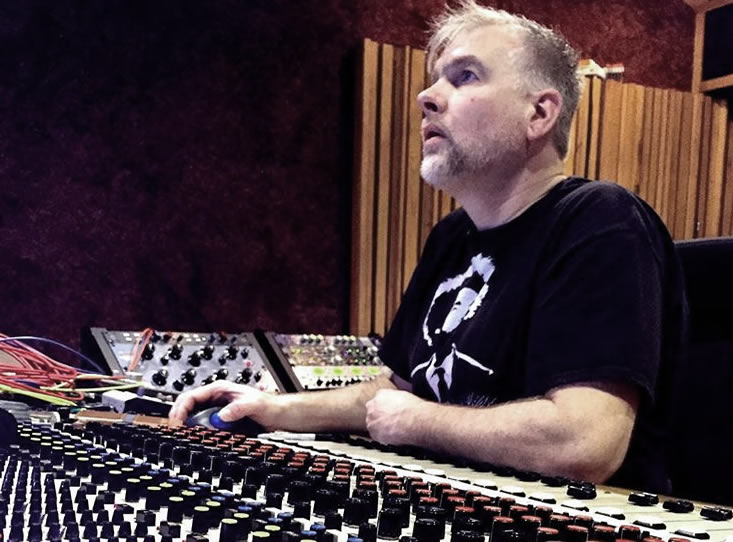 Smith worked as intern at Susquehanna Sound under future band mate and business partner Bret Alexander. He then went on to work in New York City for a few years before being invited by Alexander to join the Badlees in 1991. His first recording with the group was the 1992 album Diamonds in the Coal, which was also recorded at Susquehanna Sound. In 1999, Smith and Alexander started Saturation Acres studio at a location near Danville, PA. This soon became one of the most highly regarded studios in Central Pennsylvania with hundreds of projects being produced, ranging from national to local acts and crossing the musical spectrum.
In 2007, Alexander relocated Saturation Acres to its current location in Dupont, PA while Smith got a position at Susquehanna University where he taught recording in the music department, provided audio and/or video for shows, and installed sound systems around the campus. About 3 years ago, he enrolled in a seminar called "Mix with the Masters" where he traveled to the South of France Studios La Fabrique and worked with acclaimed producer Sylvia Massey. This experience served to reignite Smith's passion for doing production work.
Paul leased space in the former Susquehanna sound and found the opportunity to eventually buy the building in December 2017. Smith also began working with Chad Evans, who was forming a video production called Stone State Entertainment. The two put together plans to develop "Studio B" at the location for video production and in recent months they personally did all the construction and electrical work to officially launch this second studio on October 27, 2018.
As for the studio name "8 Days a Week", Smith says he has always admired the Beatles and the way they produced songs, often using them as a baseline for teaching quality decision making to his students at Susquehanna University. The name also works on several levels, as a tireless work ethic for musicians as well as working into the studio's custom reel-to-reel logo. Beyond producing music for artists, the studio is used for commercial clients and to record voice-overs. An interesting recent project saw Smith producing a horror version of Motley Crue's "Home Sweet Home" for a haunted house attraction. Now that the huge Studio B project is complete, Smith looks forward to focusing on several projects in queue, including a new album with his group Gentlemen East, a documentary on the Saturation Acres studio story and some archiving, remixing, and digital transferring of vintage Badlees material.
More info on 8 Days a Week