Western Pennsylvania artist Donnie Iris is a guitarist, vocalist and songwriter who had a long and successful career with groups The Jaggerz, Wild Cherry and as a solo artist fronting the group Donnie Iris and the Cruisers. Combined, he has been involved with nearly 20 album releases during a career that has spanned a half century.
Born Dominic Ierace (he didn't officially adopt the "Donnie Iris" stage name until around 1979), he was taught to sing by his mother at an early age, practicing the songs of crooners like Frank Sinatra and Tony Bennett. By the time he was 8 years old, Iris was performing at talent contests and on local television. With the emergence of rock and roll through the 1950s and British rock and Motown in the 1960s, Donnie began to develop independent tastes and styles. While in high school in 1961, Iris formed a vocal doo-wop based group called The Fabutons and while in college at Slippery Rock State he played in a band called The Tri-Vels.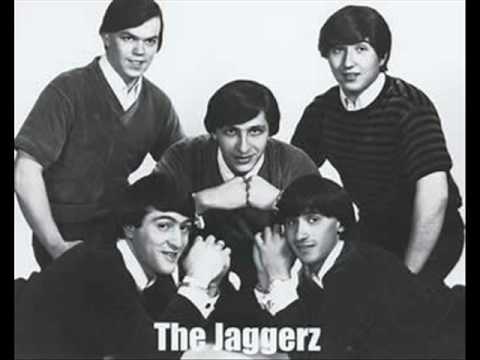 Around 1964, Iris formed a group originally called the "Jaggers", deriving their name from local slang but altering the name with a 'z' to avoid confusion with another group. Initially, the group played R&B covers throughout western Pennsylvania and northeastern Ohio and eventually began to develop original material. In 1968, the Jaggerz signed with Gamble Records, headed by the Philadelphia soul music team of Kenny Gamble and Leon Huff, who produced the group's 1969 debut album, Introducing the Jaggerz, to moderate success. With their second album in 1970, We Went to Different Schools Together, the Jaggerz found national success, fueled by the the #2 pop hit "The Rapper". Composed by Iris, this certified Gold pop song describes a method of seduction of women using untruths, or "rapping".
After the strong success of "The Rapper", Iris and the Jaggerz released several singles in the early 1970s, none of which caught on commercially. They finally released a follow-up album in 1975 called Come Again, but by then the group's momentum had all but disappeared and Iris departed from the group to become a studio engineer. While at Jeree Recording in New Brighton, PA, the band Wild Cherry came in for a recording session. This group was fresh off their 1976 hit "Play That Funky Music" and they also happened to be looking for a new guitarist.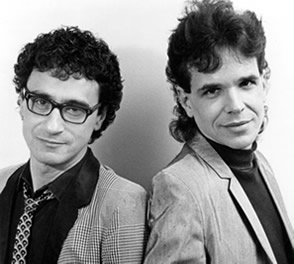 Iris was asked to join and he toured the group in 1978-1979 and played on their 1979 album Only the Wild Survive. Also in Wild Cherry was songwriter and keyboardist was Mark Avsec and he saw more potential in Iris as a front man than in the direction the group was going and both Iris and Avsec left Wild Cherry in 1979. Mark brought in guitarist Marty Lee Hoenes, bassist Albritton McClain and drummer Kevin Valentine to form Donnie Iris and the Cruisers. In 1980, this new group recorded and released Iris's debut solo album, Back On the Streets, produced by Avsec. The album was first released on the small Cleveland-based label Midwest Records, but with the heavy airplay of its lead track "Ah! Leah!", Iris and Co. were quickly signed to a five record deal by MCA Records. "Ah! Leah!" peaked at #29 on American pop charts and MCA Records reached #57 on the Billboard 200.
In the summer of 1981, Donnie Iris and the Cruisers embarked on a national tour to promote the first album while they were finishing up the the follow-up album, King Cool. This second album spawned three more charting singles – "My Girl", "Sweet Merilee" and "Love Is Like a Rock", which reached the Top Ten of Billboard's Top Tracks chart. The following two years saw two more album releases to more moderate success, The High and the Mighty in 1982 and Fortune 410 in 1983, with this latter album containing the hit single "Do You Compute?" which was used by Atari in a cross-marketing promotion.
Despite this moderate success, MCA was displeased with album sales and the label suggested they bring in a new producer and songwriters. However, Iris and Avsec declined in favor of their creative freedom and, as a result, they were dropped from MCA in 1984. The grooup soon signed with the small HME Records label and released No Muss…No Fuss in 1985, an album which received critical acclaim. However, fractures developed within Donnie Iris and the Cruisers. Valentine and McClain left to join the Innocent, a group that included future Nine Inch Nails front man Trent Reznor. Avsec commenced a new solo project called Cellarful of Noise while still wanting to continue to record new albums with Iris. They returned to the studio in 1986 and recorded an album titled Cruise Control but a lawsuit by MCA resulted in the shelving of that album. Around the same time, HME Records went bankrupt, effectively ending the heyday for Donnie Iris and the Cruisers.
Iris partnered with Avsec in 1988 on the second Cellarful of Noise album, Magnificent Obsession. which featured the single, "Samantha (What You Gonna Do)". Iris and the Cruisers reunited in the 1990s with a tour around the 1992 compilation Out of the Blue, leading to new albums of original material – Footsoldier (1993) and Poletown (1997) with the live album Live! At Nick's Fat City coming in 1998. The group marked their 25th anniversary with a 2004 compilation album featuring their rarer material as well as a concwrt which featured all four of the group's previous drummers. The first new material of the new millennium came in 2006 with Ellwood City, an album whose title was a tribute to Iris's Pennsylvania hometown. An EP entitled You Can't Really Miss Me If I Never Go Away followed in 2008 with the live Ah! Live! (2009) and the Christmas record Ah! Leluiah! (2010) coming in quick succession. Since 2012 there have been rumors of a new studio album in the works but as of this publication in 2020, this material has not yet been released.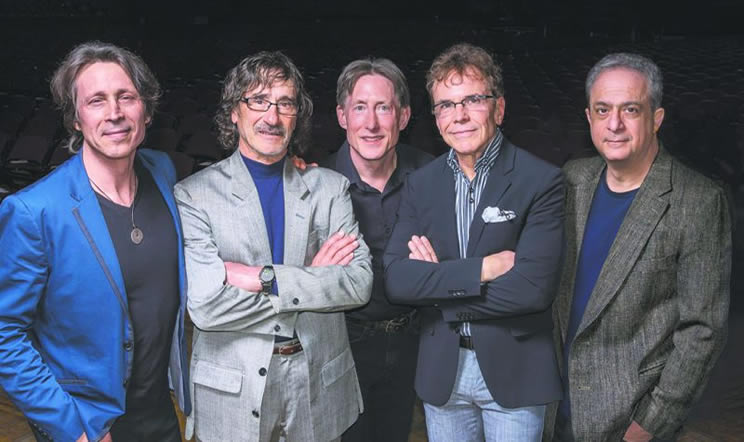 With his long and storied career through changing styles and scenes, Iris is considered by some to be one of the best "screamers" in rock and roll. It has been nearly seven decades since a young Dominic Ierace first took the stage at 8-years-ago and the music has been involved with will continue to reverberate for decades to come.
~
Donnie Iris online