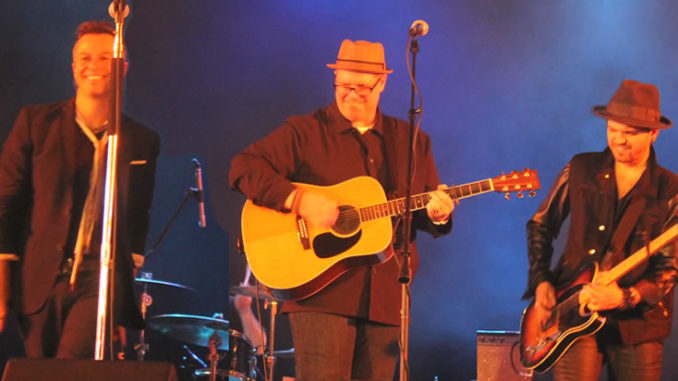 Pete Palladino will be playing shows in Eastern Pennsylvania this spring in anticipation of forthcoming new tunes from the former Badlees' front man. The first of these shows will be this Sunday, March 17th at the Mauch Chunk Opera House in Jim Thorpe, PA.  Joining palladino on stage will be his former Badlees band mate Jeff Feltenberger along with the power trio Dustin Douglas and the Electric Gentlemen.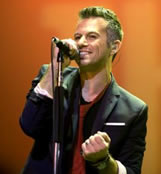 Starting in 1990, Palladino spent nearly a quarter century as lead vocalist and harmonica player for The Badlees, a group which found international success with the 1995 album, River Songs, as well as delivering several more critically acclaimed albums until the group's breakup in 2014. Shortly afterward, Palladino was featured in the film All In Time, a romantic comedy loosely based on The Badlees story.
The live show will feature several Badlees' classics as well as new original songs that are being "road tested" for release later in 2019. Palladino calls his new music project The Circa 68 and has been writing songs with a catchy, upbeat and positive feel. This will not be his first journey into independent music as Pete Palladino previously produced and released a solo album back in 2001 entitled Sweet Siren of the Reconnected.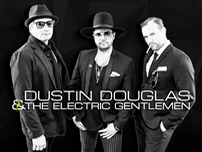 Dustin Drevitch, vocalist and guitarist for Dustin Douglas and the Electric Gentlemen was also a member of the Badlees during their later years and was featured on the group's 2013 double album Epiphones and Empty Rooms. With a reputation as the hardest working group in Pennsylvania, the Electric Gentlemen include bassist Matt Gabriel and drummer Tommy Smallcomb. Since forming, this blues/rock power trio has released an EP and two LP, with the latest being 2018's Break It Down.
Beyond the March 17th show in Jim Thorpe, this group is also scheduled to perform at Front Street Station in Northumberland, PA on Friday, April 19th.
~