NOTE: This article was originally published on the DAMES of Pa website.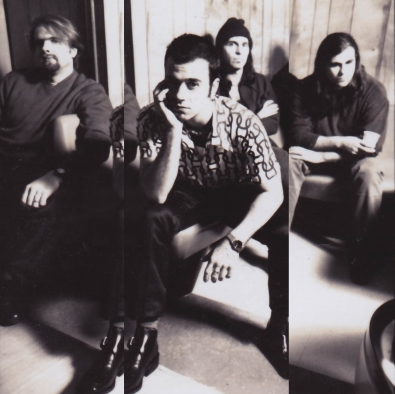 On this first Saturday night of Autumn, music fans were treated to a great show Overtime Sports Bar in Hershey by three solid bands. No, we're not talking about Nickleback, Buckcherry, and Three Days Grace at Hersheypark Stadium. We're talking about a show about a mile away at Overtime Sports Bar featuring The Badlees with Pan.a.ce.a and TT Max. The show was great and the crowd seemed to have a good time. But not everything was perfect. It would take some serious entertaining skills and improvisation to shield most of the audience from the technical difficulties in the background.
TT Max got things started, with a tight set of classic heavy metal, including an excellent rendition of Alice In Chain's "Man In the Box". The Harrisburg-area band includes longtime Badlees sound engineer Keith Barshinger along with Todd Eric Bender, Robert Scott, Mike Nixon, and Doug Geyer. This is a very good band for fans – male and female alike – who enjoy that late 80's, early 90's style of heavy rock.
The middle act was Wilkes-Barre's Pan.a.ce.a, another hard rock band, but with a more modern edge. Their set of entirely original music kicked off with "Too Little Too Late" which was hindered by sound problems – there were no stage monitors and the bass cut out halfway through the first set. Front man Tim Farley chatted up the audience while the technical difficulties were being sorted out. Eventually, they resigned to continue the show in spite of the technical problems and delivered a solid performance, ending strong with the title song from their last album, We the Broken. A new album of acoustic songs by Pan.a.ce.a named Bare Bones will be available soon, and some songs are currently available on iTunes.
In an evening plagued by sound system issues, The Badlees, the headliners of the show, proved they can rise above adversity and deliver an entertaining show. The enthusiasm of the crowd was unaffected by the random cutting out of bass, vocals and even the drums. Most of the frolicking crowd was unaware of the technical difficulties going on behind the scenes. No one seemed to notice band members disappearing and reappearing to personally tweak the soundboard. The band played on and improvised for some long extended periods, especially during the songs "Silly Little Man" and "I Liked You Better When You Hated Yourself".
Beyond the technical issues, the show itself was unique as The Badlees played an extended set that spanned their decades of material, including a couple of rarities from Renew and several deep tracks from River Songs. In fact, they will play River Songs front to back at their next show a special daytime, all ages show in Jim Thorpe, Pa. on Sunday, October 3rd.
If anything, this night showed that technical difficulties can befall even the most professional acts, but how these difficulties are handled– through ad-libbing and keeping it interesting while working on these issues behind the scenes, takes an extraordinary level of professionalism, quick thinking, and hard work.
On this night, The Badlees and their quality supporting acts truly worked "Overtime".
~
Modern Rock Review's profile of The Badlees