This latest version of Maggie's World focuses on a July performance of the The Outcrops at the Tap at Humbolt near Hazleton, PA in late July 2018.
The Outcrops are a four piece band hailing from Northern New Jersey that plays a mix of covers and originals drawing from a wide variety of genres such as rock, Americana, blues and soul. The group is comprised of lead singer and rhythm guitarist Cassidy Rain, lead guitarist Bryan Schroeder, Jason Casanovas on bass and Samuel "Jazz" Goldstein on drums.
Cassidy and Bryan had been playing together for about two years when friends Sam and Jason joined them four months ago to form the current lineup. Brian's cousin suggested the band's name and the members agreed that a geological rock formation, an outcrop, would make a fine name for a rock band.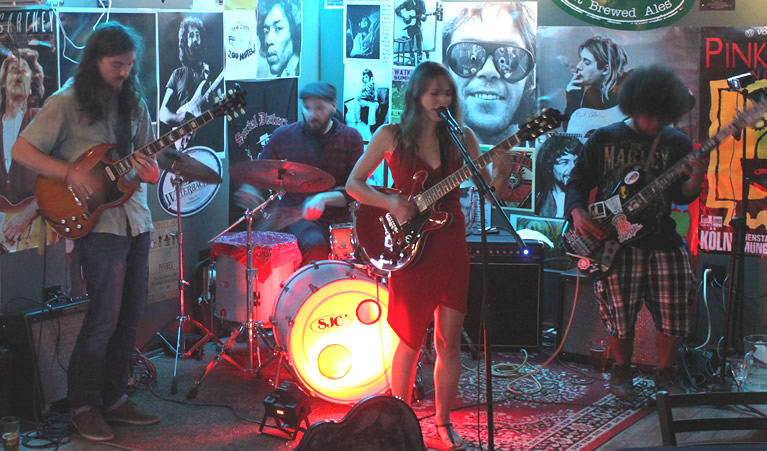 We enjoyed the band's performance at Tap at Humbolt a nice, clean place with a small but enthusiastic crowd. Outcrop had us rocking in our seats and some of the crowd made their way to the dance floor.
The Outcrops have live recordings online and a five song studio EP, but are willing to take their time to perfect their music before working on a full length album. The band noted they are particularly excited about their upcoming shows at the Blues and Brews Festival in Hope, NJ on Sunday, August 19th as well as Festival in the Borough in Washington, NJ where they will share the bill with artists such as Alexis P Suter.
The Outcrops brought me to a great place to listen to great music and, who knows, hopefully I will run into these awesome performers again.

~
The Outcrops online