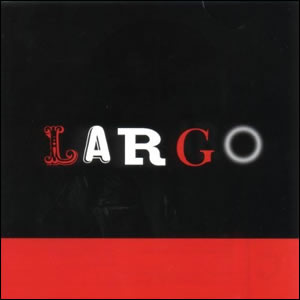 Originally planned to be The Hooters sixth studio album, Largo became a much larger and more complex project which involved top-notch talent from across the rock spectrum in both style and era. The album started as just another studio album for producer Rick Chertoff and the songwriting team of Rob Hyman and Eric Bazilian. Together this team had produced three albums for The Hooters along with Grammy-nominated albums for Cyndi Lauper and Joan Osbourne, both of whom would lend their talents to the Largo project.

But soon the album grew to become more of a "concept" album on the American experience from diverse points-of-view. The main theme is based on Antonín Dvořák's slow-moving (or "largo") second movement of his 9th Symphony. Throughout the album there are several different versions of "Largo", which act as breaks to separate the other themed songs. Written in 1893 and commonly known as his "New World" Symphony, the piece was inspired by the Czech composer's extended time in America where Dvořák became interested in the Native American music and African-American spirituals he heard in America. In December 1893, he explained how Native American music had been an influence on this symphony;
"I have not actually used any of the Native American melodies. I have simply written original themes embodying the peculiarities of the Indian music, and have developed them with all the resources of modern rhythms, counterpoint, and orchestral colour."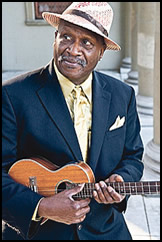 The album is bookmarked by instrumental versions of "Largo" performed by Irish musical group The Chieftains, with the opening track sounding more like something performed near a camp fire in the old west than traditional Celtic music. After this calm intro piece, the album breaks into "Freedom Ride" led by bluesman Taj Mahal, who provides lead vocals, harmonica, and barks between verses. Taj Mahal is a self-taught musician who incorporates elements of world music into his music and the rocker "Freedom Ride" includes bag-pipes and excellent percussive effects. He returns for two more tracks later on the album, "Needed Time" where he adds a dobro to the short porch-blues piece and "Banjoman", which curiously has no banjo, but does include a good bass riff and an excellent, bluesy guitar lead.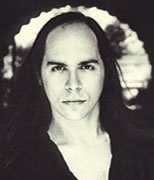 Joing Taj Mahal on "Banjoman" is singer/songwriter David Forman, who lends his deep and resonant voice to seven tracks on Largo. On "Gimme a Stone", perhaps the best track on the album, Forman shares lead vocals with Levon Helm of The Band on a song with good, upbeat overtones and lyrics about taking up the challenge against heavy odds. Another member of The Band, Garth Hudson adds the almost psychedelic instrumental "Garth Largo", where he plays saxophone, allen organ, synthesizers, and accordion. On "Medallion" Forman shares vocals with Willie Nile in a driving trance song about a cab driver with Middle-Eastern flavor that later morphs into "The Star Spangled Banner". The retro closer "Before the Mountains" is credited to "Little Isidore", an alternative stage act by Forman, and has an almost Frankie Vallie-like quality. On "Disorient Express" Forman shares lead vocals with Hyman, on this unique, two part song which starts with a banjo and trance like, bass-driven rhythm and morphs into a completely different coda section lead by Hyman's bright electric piano.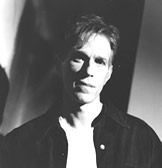 Hyman teams up with Joan Osbourne on two duet ballads, "Cyrus In the Moonlight" and "Hand In Mine". On the former there is persistent percussion and good piano accented by really cool tremolo effects, while the latter is phrased as a classic American folk song with subtle electric guitar effects above calm melody and instrumentation. Both of these songs have a movie soundtrack quality to them. Hyman adds his own Hammond organ instrumentsal "Vishnu Largo", while Osborne returns towards the end of the album with a memorable lead vocal on "An Uncommon Love", a song co-written by the legendary Carole King.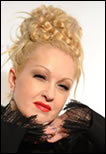 One of the most striking moments on the whole album is Cyndi Lauper's superb vocal performance on the bluesy ""White Man's Melody". Lauper, who was apparently "very pregnant" with her first child at the time, provided a classic vocal to this extended, seven-and-a-half-minute song which also has interesting instrumentation and accents, especially by the mandolin and 60s-style organ, and a great guitar lead later in the song.
A review of Largo on AMG states that it "is everything Americana should be" and "easily one of the most ambitious albums of the digital era". But what Largo can claim in quality, it did not have in commercial and industry fortune as it got caught between major-label mergers and customer confusion over the plain "Largo" cover. However, there has long been talk of a Broadway production and a couple of the songs have become regulars by Who singer Roger Daltrey, keeping the music alive until digital versions have sprung back to life on iTunes and Amazon.com in recent years.
~