Null & Void is a collaboration between Orlando, Florida based lyricist Jason Peverett and Lebanon, PA vocalist/multi-instrumentalist Chris Nelson. It started out as a discussion about collaborating on one song and ultimately led to the 12 track collection which became their debut 2019 album, You'll Be All Right.
Originally from England, Jason Peverett is the son of "Lonesome" Dave Peverett, the lead vocalist and guitarist for the group Foghat and has been publishing his pop-culture blog The Peverett Phile for over a decade. In the early 2010s he formed Strawberry Blondes Forever with Dan Nowicki and recorded several spoken word novelty songs in subsequent years.
Chris Nelson began in a group called Fishkill and has since had a long and fruitful solo career, highlighted by the albums Nightfall (2009), The Invisible Man (2011), Once In a Blue Mood (2014) and the thematic 2017 double-album Story Of a Young Couple: A Novel in Music. Nelson was also the founder and promoter of Sound Off for Vets, a series of concerts which raised funds for the Wounded Warrior Project from 2010-2013.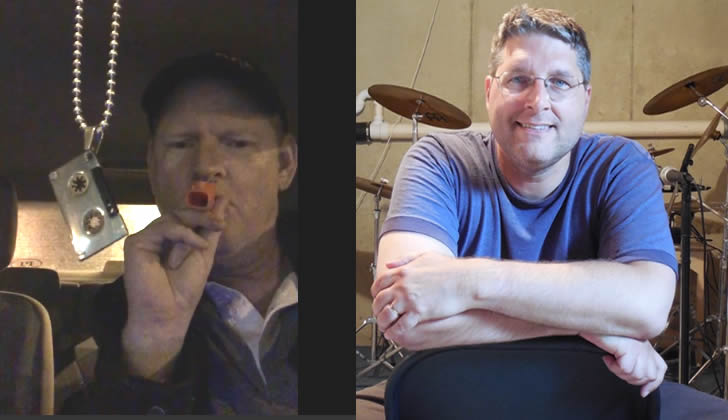 The duo met when Peverett interviewed Nelson following the release of Invisible Man album and mentioned that he is a lyricist who was looking for someone to convert his words into actual songs. The two first collaborated in 2015 on the track "Prey For Me", a track with a punk-like attack featuring plenty of lead guitar action and clever, double-entendre lyrics. They enjoyed this initial work together and floated the idea of doing an entire album sometime in the future. Once Nelson completed the heart-wrenching Story Of A Young Couple, he was happy to delve into composing music for this lighter lyrical fare.
You'll Be All Right was recorded between 2018 and 2019, mainly in Nelson's home studio in Pennsylvania with further digital files shared electronically. The opening staccato guitar notes interrupted by piercing feedback and the launching of full rock arrangement of the title track, where a light mid section break echos a classic song arrangement by The Who and leads into a later fine guitar lead. Next comes the contrasting "Cold Cuts and Cold Beer", a juvenile summer anthem set to a new wave rock arrangement. For this, Peverett states he "just wanted to write a fun song that could be played at parties and the beach".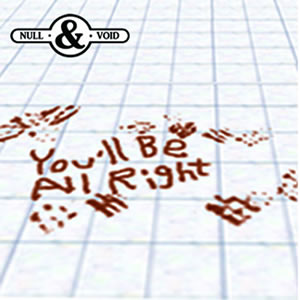 "You Got It" features subtle synths behind the reserved vocals of the verses and lyrics which speak of an unfulfilled domestic material life.
"Those Bloody Words" follows as a partially acoustic ballad with plenty good melody topping fine synth and electric guitar tones. Overall, the melancholy mood works to make this the best song on the album so far. Next comes the beat-driven rocker, "Preaching to the Cryer" and "Single This Summer", which lyrically continues the overall theme of the "bummer summer" experienced some time in the past.
The unique "Fa-La-La With Legs" is a bluesy acoustic for a bit of a jocular interlude. It is the first track with plenty of kazoo and voice comments by Peverett along with several guests, including Foghat drummer and founding member Roger Earl. Peverett said this novelty track dates back to when he was in 7th grade and he and a friend came up with a creatures name around Christmas time. "Let's Goof Off" was written in contrast to so many other artists that had songs about the working man or working hard, and Peverett wanted to write a song about not doing anything but goofing off. "Mr. Cranky Pants" follows as another farcical tune, the loose little jam of "Under the Belt" features vocals deep in the background and a marimba-driven riff that seems to be a tribute to "Under My Thumb" by the Rolling Stones. The album concludes with "Fun While It Lasted", a heavy rock ode with various levels on electric guitar textures and intensity to close the album strongly.
Peverett and Nelson are happy with the results of You'll Be All Right and plan on working on a second album in the near future. First, Chris Nelson will be releasing another solo album, called Don't Say Anything, which is currently planned to drop in 2020.
~
Null and Void online