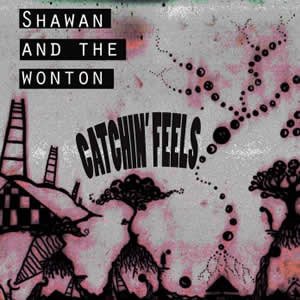 Catchin' Feels is a five-song EP with simple arrangements that showcase the talents of Harrisburg based artists Shawan and the Wonton. Led by the dynamic vocals of Shawan Rice, the group labels themselves a "Roots inspired Soul Collective" which draw their inspiration from the classic musical genres of R&B, folk, jazz, blues, and just the slightest bit rock n' roll to give the listener an original musical experience. Joining Rice when the group performs live is pianist / keyboardist Mike Dempsey along with guitarist Billy Cave, bassist Xander Moppin, saxophonist Jason Mescia and percussionists Logan Bedard and Dani Fiore. However, on Catchin' Feels the bulk of Rice's accompaniment is done by Dempsey, who provides a healthy amount of acoustic and electric piano to set the musical mood on the EP.
The opening track "Recessive Traits" has a quiet jazzy/soul backing of guitars and electric piano, which allows for Rice's dynamic vocals to be the centerpiece. Although all the elements on this track are singularly bright, collectively they give off an overall mood of melancholy. Dempsey moves to acoustic piano on "Trouble", which starts with a minor-chord intro before switching to a more bouncy, upbeat song structure that includes some chorus harmonies and backing melodies. On "Relativity" the musical rhythm is built more on the strummed guitar, although Dempsey does provide some expert electric piano licks, while "Bone Chili" is framed like a soft rock ballad with a finger picked, three chord rotating guitar pattern dominated the music. Later on this song, it suddenly breaks into a fun, saloon-style acoustic piano section. The EP wraps with "Sweet Change", with a blues/rock oriented arrangement constructed around the piano chops and words and vocals almost secondary on the track.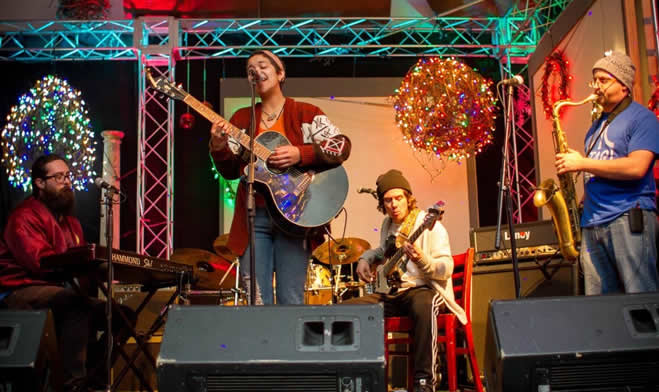 Shawan Rice has drawn inspiration from influences which range from Edie Brickell to Amy Winehouse to The Doors. With this, she and the group have successfully begun to forge their own original sound which has a promising future.
~
Shawan and the Wonton online




Shawan and the Wonton website
Buy Catchin' Feels